HENNESSY AND NAS CELEBRATE HIP HOP'S 50TH ANNIVERSARY  
HENNESSY AND HIP HOP ICON, NAS, JOIN FORCES TO CELEBRATE HIP HOP'S 50TH ANNIVERSARY  
Hip Hop's 50th celebration marks the debut of a Limited-Edition Bottle, designed in collaboration with Nas, and a global call-to-action for fans to 'Rep Yours' 
Hennessy, the world's best-selling Cognac and the most namedropped spirit in Hip Hop, is celebrating the 50th anniversary of Hip Hop. Recognizing 50 years of Hip Hop, and as a symbolic toast to the next 50, Hennessy is releasing a Limited-Edition Hennessy V.S bottle, designed in partnership with Grammy-Award winning rap legend, Nas. Hennessy is celebrating Hip Hop's different flavors, styles, rhythms and flows, and the "Never stop. Never settle." energy that embodies everything both Hennessy and Hip Hop do.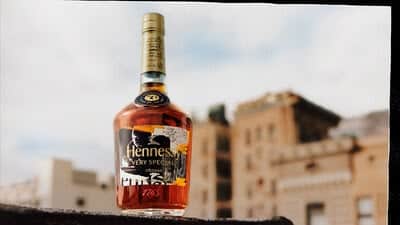 On July 20, Hennessy and Nas will come together to unveil the commemorative Limited-Edition, with a never seen before HenNASsy logo at an exclusive digital mapping event that will showcase the breadth and depth of Hip Hop culture. As part of the high-energy celebration, Hennessy will launch Hennessy AI.bum Covers, an AI-led, social-first experience transforming selfies into personalized album covers based on iconic Hip Hop eras. A chapter of the brand's innovative, social-driven Rep Yours campaign, calling on fans to show what Hip Hop means to them through an immersive digital expression.
Hip Hop is a vibration of the people and means something different to each country, state, city, and neighborhood. The Rep Yours campaign means representing the innovators who came before and the artists who are up next – celebrating Hip Hop's 50th birthday while also pushing the limits for the next 50 years. Hennessy and Nas have maintained a meaningful relationship transcending generations and cultures for over a decade, solidifying Hennessy's longstanding legacy in Hip Hop.
"Hennessy has been an undeniable mainstay in Hip Hop, intricately woven into the fabric of the genre and its global influence for decades," said Jasmin Allen, Senior Vice President, Hennessy USA. "We're proud to honor Hip Hop's 50th anniversary with a pioneer of the art and culture – Hip Hop icon, Nas – as we celebrate the debut of our collaborative Limited-Edition Bottle."
To capture the spirit of Hip Hop, Nas narrated a film in partnership with Renell Medrano, renowned photographer, who grew up in the Bronx and takes inspiration from her New York roots. This film serves as Nas' love letter to Hip Hop and will feature imagery of the new Limited-Edition Hennessy V.S Bottle.
"It means a lot to me to celebrate this legendary moment in Hip Hop history with Hennessy, a brand that has supported me for over 10 years," said Nas. "Hennessy is part of our culture and continues to inspire generations of Hip Hop fans, so I'm really proud to share our new Limited-Edition bottle with the world."
To bring the flair and flavor of the celebratory launch party to 21+ consumers at home, while highlighting Hennessy's influential role in Hip Hop history, Hennessy's expert mixologists have crafted three unique cocktails, pulling in elements of reminiscent Hip Hop flavors, to celebrate Hip Hop 50:
The Big Apple: Hennessy's homage to the birthplace of Hip Hop and inspired by Nas. The fruity notes of Hennessy V.S compliment the cinnamon apple flavors prominent in the Big Apple cocktail.
THE BIG APPLE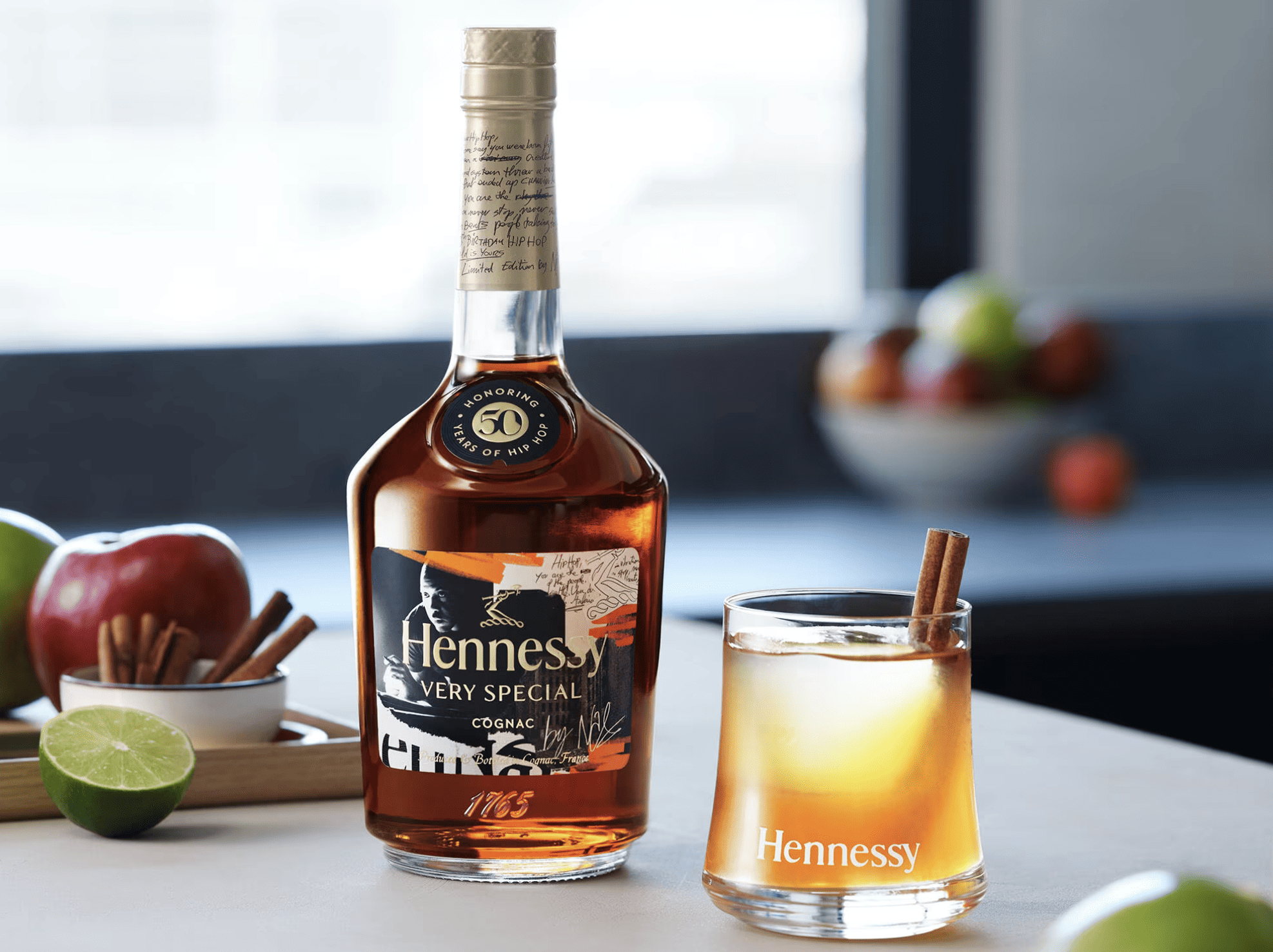 1.5 oz Hennessy V.S
1.5 oz Apple Juice
0.5 oz Maple Syrup
0.5 oz Lime Juice
1 Cinnamon Stick garnish
To round out the festivities, on August 11, Hip Hop's official birth date, Hennessy will be partnering with its Team Hennessy ambassadors across 14 U.S. markets to host unique celebrations in honor of Hip Hop's birthday. Staying true to Hip Hop's roots, each Team Hennessy activation will be representative of their city's contributions to the genre and toasting Hip Hop in a way only Hennessy can.
Hennessy has a longstanding relationship with Hip Hop, having been featured in more Hip Hop songs over the years than any other alcohol brand. Undeniably representing the past, present, and future of Hip Hop, Hennessy is uniquely positioned to continue influencing the culture of the genre for the next 50 years.