2024 Bartender Spirits Awards: Extended Super Early Bird Deadline!
2024 Bartender Spirits Awards: Extended Super Early Bird Deadline!
Secure Your Place Before the Holiday Rush – Submit Your Entries by November 14, 2023
Click here to see  how to Enter!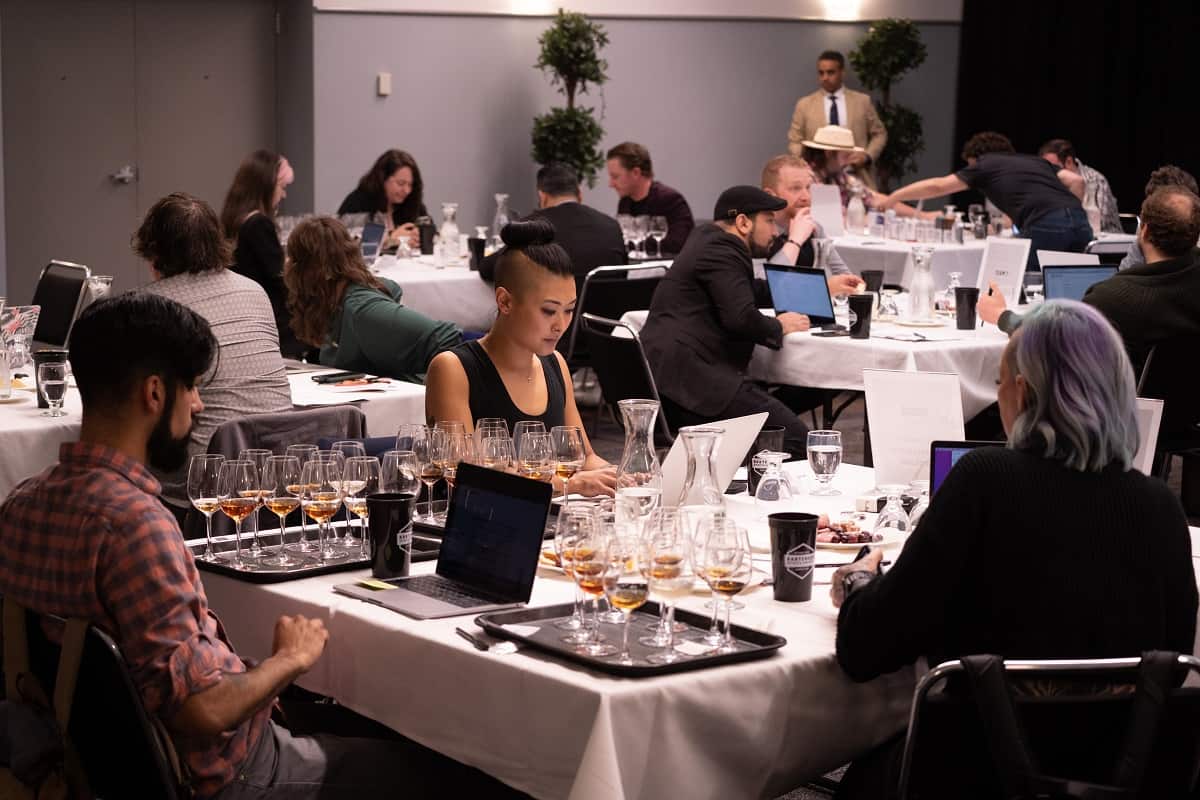 As we step into the season of gatherings, gratitude, and good spirits, we're thrilled to extend the super early bird deadline for the 2024 Bartender Spirits Awards. With just one week left, it's the perfect time to ensure your spirits are in for the competition before the holiday season begins.

Why Enter Bartender Spirits Awards?
1. Gain Recognition and Credibility: Entering the 2024 Bartender Spirits Awards provides an opportunity to have your spirits brands evaluated by a panel of esteemed bartenders, mixologists, and spirits experts. Their recognition and endorsement can significantly elevate your brand's credibility and reputation among industry professionals and consumers alike.
2. Increase Brand Visibility and Exposure: Participating in the Bartender Spirits Awards exposes your spirits brands to a wide audience of influential bartenders, spirits enthusiasts, and media professionals. This increased visibility can lead to more placements on cocktail menus, wider distribution, and enhanced brand awareness.
3. Gain Competitive Edge: Receiving an award or medal from the Bartender Spirits Awards distinguishes your spirits brands from competitors and establishes your brand as a leader in the industry. This competitive edge can translate into increased sales, stronger brand loyalty, and a more favorable position in the market.
4. Expand Distribution and Retail Opportunities: Recognition from the Bartender Spirits Awards can attract the attention of distributors, retailers, and on-premise establishments, leading to wider distribution and increased availability of your spirits brands. This expanded reach can significantly boost your sales and brand presence.
Explore the comprehensive list of advantages that come with winning at the Bartender Spirits Awards. View the details here.
Furthermore, discover what our previous winners have to say. View their testimonials here.
Who are the Judges?
Here are some of the judges who will participate in the 2024 Bartender Spirits Awards.
EMILIANO VAZQUEZ PARRALE, Head Bartender, Moody Tongue Brewing Company, Chicago.
CHRIS BARNA, Bar Manager at Proof, 2022 Top 50 US World Class 2023 Top 30 US World Class, Charleston.
ARIEL NEAL, Vice President United States Bartenders Guild- Chicago Chapter, Chicago.
JENEÉ CRAVER, Award-Winning Beverage Director, Chicago.
JARED GIVENS, Director of Restaurants, Bars, and Events at The Thompson, Hyatt Hotels, Dallas.
FATIMA BUTLER, Founder at Rooted in Hospitality, Chicago.
VALERIE CAO, Director of Operations & Beverage Director, Le Colonial, Chicago.
MICHAEL DZIEDZIC, Bar Director at Aruns Thai Restaurant, Chicago.
ELLIOTT ERNST, Country's Top 100 World Class Bartenders and Mixologist, Rockford.
MARK GALLAGHER, Experienced Sommelier and Mixologist, Chicago.
DON JEWELL, Creative & Mixologist, Chicago.
TIMOTHY KING, President, Bar Consultant at Prohibition Bar Group, Cincinnati.
JONATHAN PIZANO, Beverage Manager at The Hoxton, Chicago.
BRYSON RYAN, Bar Manager at Fitness Formula Clubs, Midlothian.
ANNA THORN, Bar Manager at BOKA, Chicago.
TOSHIO UENO DIPWSET, Vice President, Sake School of America, Director of Sake Specialist at MTC, El Monte.
LEE ZAREMBA, Owner, De La Nonna and Enzo Discoteca De La Nonna, Los Angeles.
You can see the full list of the 2024 Bartender Spirits Awards's first round of judges here.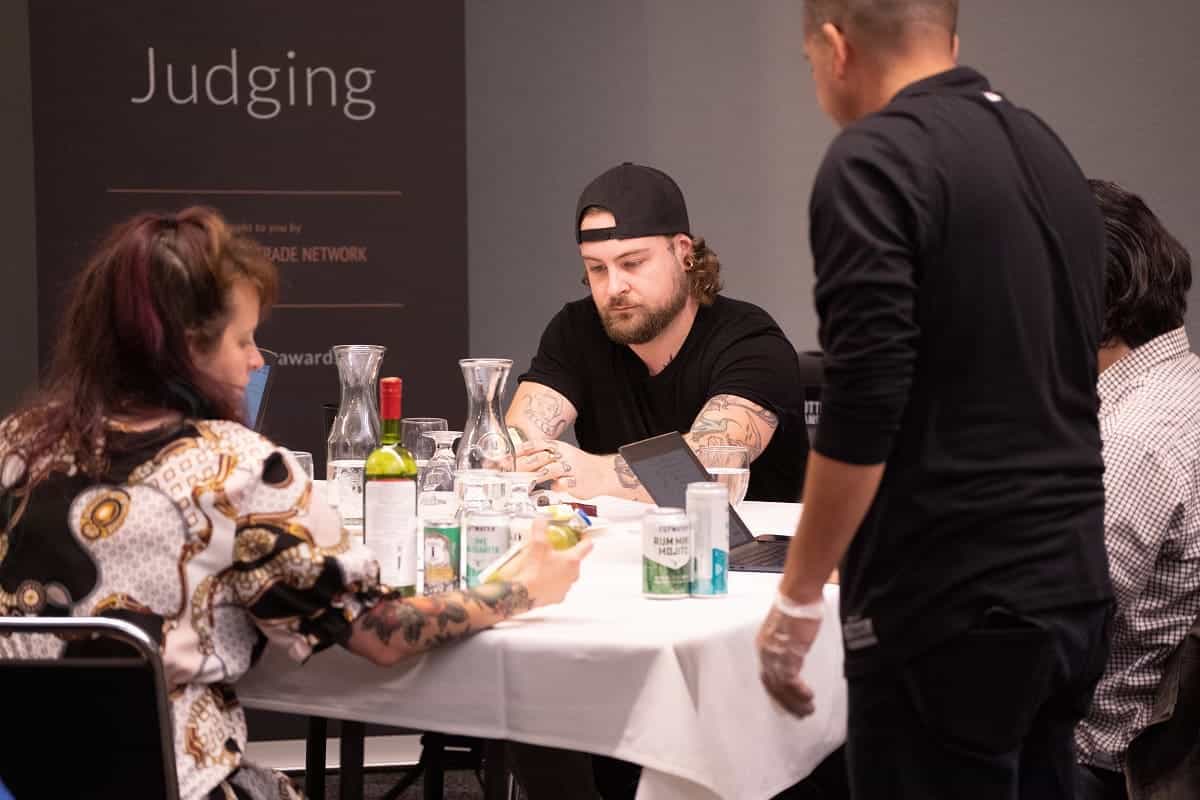 Key Dates
Super Early Bird Ends – November 14, 2023
Warehouse Closes – April 28, 2024
Judging Day – May 20, 2024
Winners Announced – June 20, 2024
Fee Schedule – Per Spirits Entry
Super Early Bird Pricing – $175 per spirit (now to November 14, 2023)
Early Bird Pricing – $200 per spirit(November 15, 2023, to January 31, 2024)
Regular Pricing – $250 per spirit (February 1, 2024, to April 20, 2024)
Enjoy discounts as you showcase a wider range of your spirits portfolio in the Bartender Spirits Awards. It is the perfect opportunity to display the diversity, quality, and depth of your brand's offerings. The more feedback and victories you gain, the more powerful your brand's story becomes.
Quantity Discount Available
3 to 9 entries: 10% discount
10 to 14 entries: 15% discount
15 or more entries: 20% discount