'BARTENDERS' Foundation' Scholarship Selects Ella Knee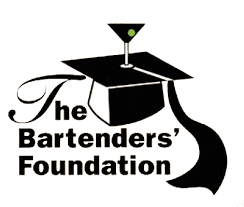 Ella Knee from Stafford, VA, has been awarded a "Bartenders' Foundation" scholarship to attend Clemson University in South Carolina. Her mother Jennifer Knee has been a bartender for the past three decades.
The non-profit Bartenders' Foundation, Inc. was founded in 1999 by Jackie and Ray Foley, publishers of BARTENDER® Magazine, to help bartenders and their families pay for educational expenses and encourage high schoolers to attend college. The organization raises scholarship money from major distillers, beer and spirits wholesalers, taverns, fellow bartenders, and bar patrons.
"This is all about taking care of our own," says Jackie Foley. "There are nearly 300,000 bartenders in the U.S. who spend their careers taking care of people – but who's taking care of them? We created this foundation to recognize and help these hard-working professionals and their families."
Ella attended Brooke Point High School in Stafford where she was in the National Honor Society, HOSA, Spirit Club, Inspire BP, and the Photography Club. She was also a lifeguard and swim coach, a volunteer with Stafford County Rescue Squad, and a three-year varsity volleyball player and varsity swimmer. She plans to study Biological Sciences at Clemson University with the goal of entering the medical field.
Ray Foley, a former Marine who for decades worked behind the bar and managed one of the largest restaurants in New Jersey, founded BARTENDER Magazine almost 45 years ago and still today is the only trade publication and website of its kind focused specifically for bartenders and the on-premise channel. He is also the author of numerous cocktail books, including the popular "Bartending for Dummies" which recently published its 6th edition.
For more information about the Bartenders' Foundation, including how to donate to the scholarship fund, or apply for an award, please visit bartenderfoundation.com.