Quick sips with Charles Joly, a globally-acclaimed mixologist and one of the judges of this year's USBG Presents World Class Sponsored By Diageo US Finals.
We were able to chat with Charles Joly right before the 2023 World Class US Finals this year and get to know him more.  Check out the full interview below and be sure to follow Charles and World Class on social for more.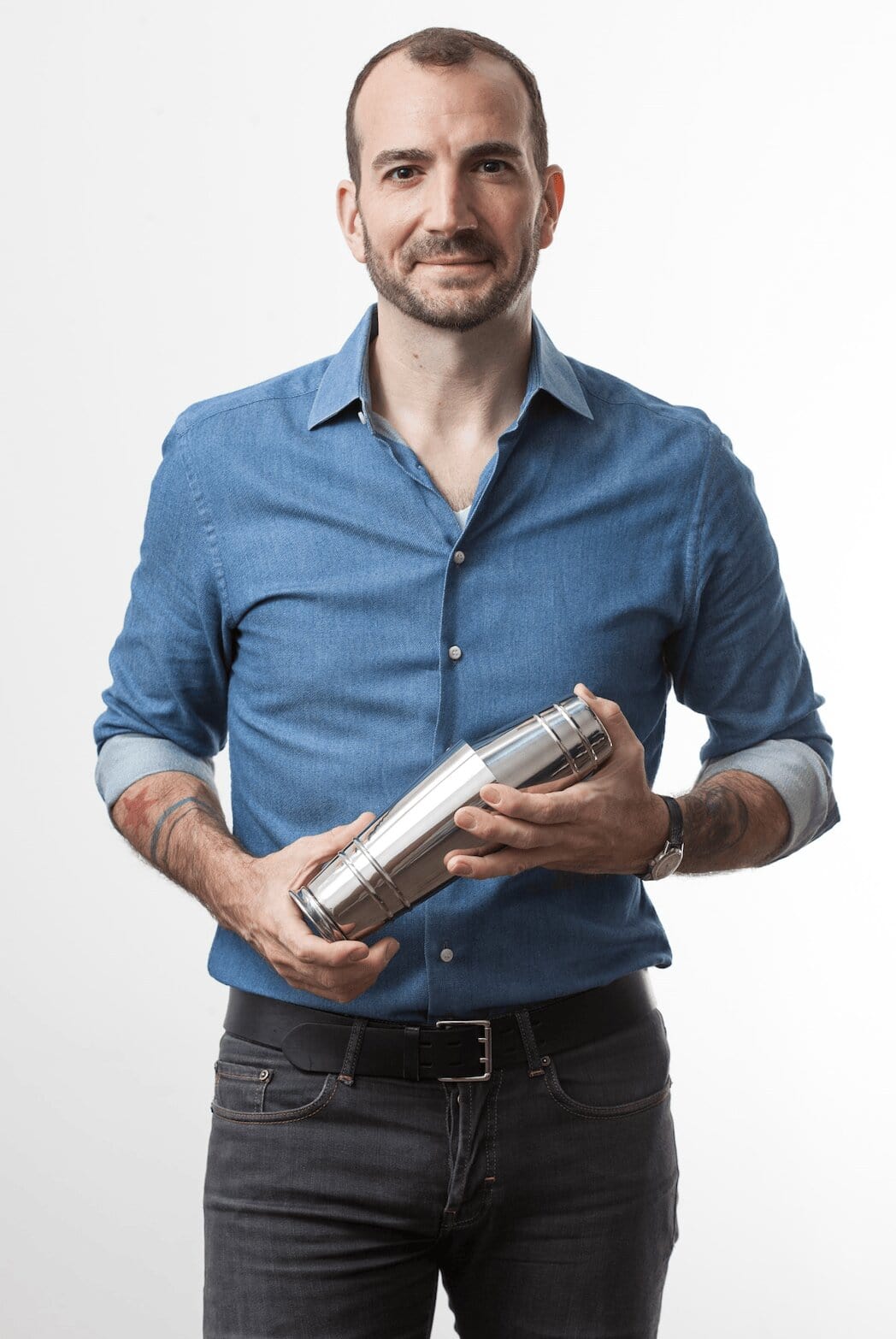 Bartender Magazine: Hi Charles, hope you have been while.  This chat about World Class and US Finals. For those who don't know, have you competed in World Class before?
Charles Joly: I competed in World Class in 2014. Somehow the stars aligned and I won my region, then the national title and went on to represent the United States at the world competition hosted in Scotland and England. It was a wildly intense few days. We began at the legendary Gleneagles Resort in rural Scotland, competed on the Orient Express as it took us to London, entered the next challenge just beside the train platforms in St Pancras Station and had the final of the shore of the River Thames. When the dust settled, I took home top honors as the first American to win the global title.
BM:  That is incredible!  How long have you been a World Class Judge?
CJ: I started judging after my win in 2014. Aside from judging the US regionals and finals, I also am on the team for the Global competition each year. I've had the privilege of sitting in on about 15 other countries' national finals as well.
BM: What challenge are you most looking forward to seeing this year at US Finals?  Personally, we love the Speed Round, but it is also the hardest to watch, so…much…anxiety!
CJ: I'm honestly looking forward to the entire process. The beauty of World Class is that it doesn't simply test your ability to make a cocktail. Across the challenges, we'll see the bartenders showcasing all of the skills we utilize behind the bar on any given shift.
BM: What would you say is the hardest part about World Class?
CJ: We all have our strengths and weaknesses, so competitors will find challenges in different parts of the event. I think the unseen challenge is generally keeping yourself organized, focused and not flustered. There are a lot of moving parts and multiple days of challenges.
Keeping your cool is essential while working in hospitality. World Class tests that, even when you're not officially "on stage".
BM: With the summer coming, what drink or drinks are you most looking forward to making a comeback or coming back around?
CJ:I love a great summer sipper; something light and effervescent. I'm also a huge fan of tiki and tropical cocktails, regardless of what the calendar says. If I see a slushie machine churning, count me in. I don't believe in "guilty pleasures", drink what you want. I'm the first in line for a Miami Vice.
BM: If you could have a cocktail with anyone in history, who would you choose and why?
CJ: My grandparents, somewhere in the late 1930s. My late grandmother would have been 21 just a couple months before prohibition ended. I'd love to meet them in their heyday, pile into a tufted, round booth at some cabaret and listen to live music while sipping simple classics and chatting away the night.
BM: Thanks as always for the time, what is next up for you?
CJ: I'm continuing to work on my decade old project, Crafthouse Cocktails. The entire category of real, high quality, ready-to-serve drinks is growing wildly.
I've also been working with an exciting craft ice startup in Northern California called Abstract Ice. They're really taking a different approach to this important ingredient. I'm excited to see what we can do together.
I continue to work on my barware and glassware line as well, Crafthouse by Fortessa. There hasn't been a slowdown in folk's interest in cocktails- both at the bar and at home. We're always working on design innovation and new potential pieces.
We will continue to follow and watch Charles and look forward to next years USBG presents World Class sponsored by Diageo US Finals!