Charles Joly Joins 2024 Bartender Spirits Awards Judging Panel
Charles Joly, World Class Global Bartending Winner and Official mixologist of the Emmy's and Oscars Joins 2024 Bartender Spirits Awards Judging Panel.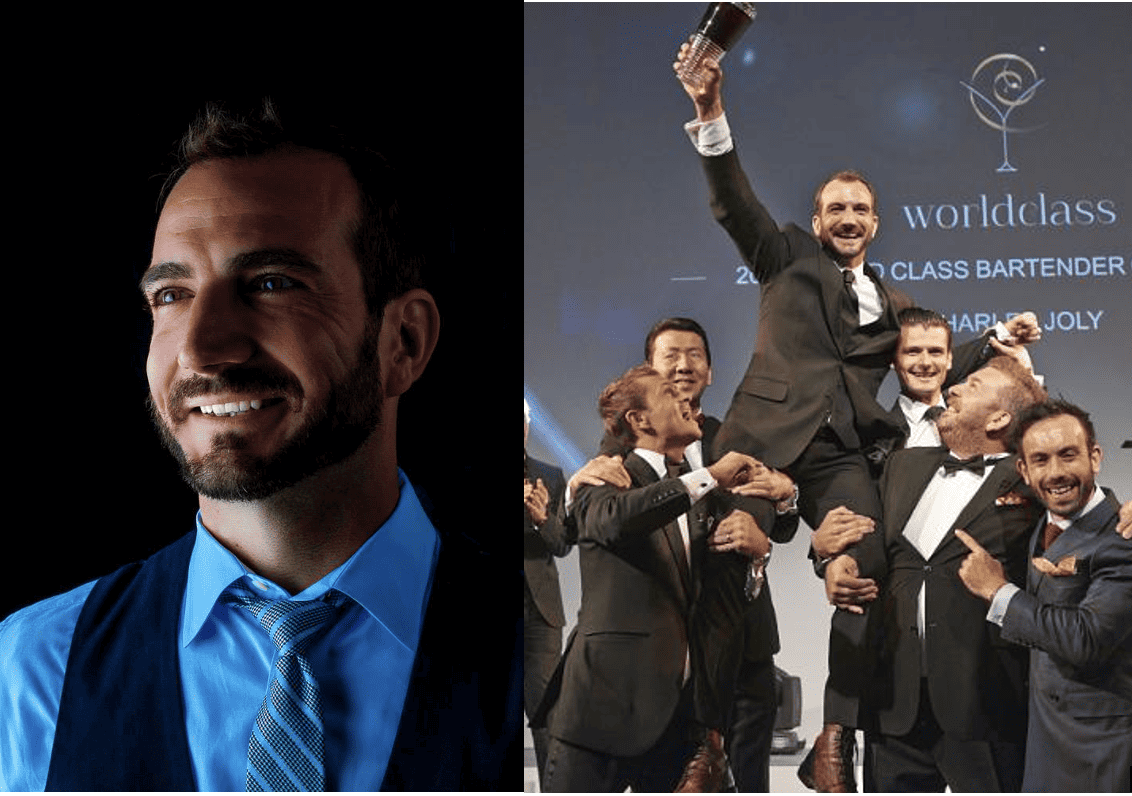 Bartender Spirits Awards is pleased to share that Charles Joly, World Class Global Bartending Winner and Official mixologist of the Emmy's and Oscars Joins 2024 Bartender Spirits Awards Judging Panel.
A global bartending champion, James Beard Award winning beverage designer and guest experience guru, Charles Joly is a leader in the international craft cocktail and spirits movement. With over 20 years in the hospitality industry, he has helped to usher in the modern age of the cocktail.
Fresh off of his fifth year creating and serving the signature cocktails at the Oscars and Emmys, he is a go-to entertainment personality for sources like People, E!, Access Hollywood, US Weekly, The Today Show, Rachel Ray and others. Charles is sought out for his refined palate, creativity and no-nonsense approach to hosting.
As one of the most respected authorities in the beverage field, Charles regularly shares the stage with his celebrity counterparts from the culinary world. He's had the honor of creating cocktail pairings alongside Dominque Crenn, Stephanie Izard, Jose Andres and other visionaries.
Charles recently shared a judging panel with Andrew Zimmern and Emeril at Eric Ripert's Cayman Cookout, because even bartenders need to eat. His shakers have a lot of miles on them, helming the bar at marquis events like the Grammys, Kentucky Derby, Jimmy Kimmel's after parties and quieter affairs such as the Scott Brother's 40th Birthday, Oprah's 25th anniversary, celebrity weddings and private performances.
Regardless of the venue, Charles never strays from his light-hearted and direct take on cocktails: respect your guest, respect your craft, be present, use honest ingredients and have fun along the way! The only American ever to win World Class by Diageo, the largest and most prestigious bartending competition on the planet, Charles has racked up an impressive list of awards. Highlights include NBC's On the Rocks reality series, where he took home top honors and $100,000 prize, 4 James Beard nominations in addition to his win, making the list of "10 of the Most Influential Bartenders" by Bon Appétit and being named "US Bartender of the Year" by Tales of the Cocktail. His passion for culture, history, traditions and the people behind the cocktails and spirits we love have taken him to more than 50 countries.
Charles teamed up with Fortessa Tableware Solutions to create a functional and stunning line of bar tools and glassware for the home bartender and professional alike. Entertainment experts like Williams Sonoma, Pottery Barn and Crate & Barrel agreed that he had hit the mark and joined in as partners. Charles was raised by his grandparents on Chicago's South Side and continues to carry on his blue collar roots.
He's been fortunate to have the opportunity to partner with fantastic charities over the years including No Kid Hungry/Taste of the Nation, Meals On Wheels, Habitat For Humanity, countless rescue animal organizations and many others.
When he's not mixing up cocktails, Charles is spending time with his rescue pittie, Jackson (#AdoptDontShop), scouring vintage and flea markets for buried treasure that he shares on his Instagram account @TellTailVintage and trying to keep his many house plants alive.
Academy Awards, Official Mixologist 2015-2020
Emmys, Official Mixologist 2015-2020
Grammys, Official Mixologist 2015
Kentucky Derby, Official Mixologist 2015-2018
2015/2016/2017/2018 James Beard Awards, Beverage Professional semi-finalist
2014- Diageo World Class Global Champion, only American to ever win this title
2014- World's Best Cocktail Menu, Tales of the Cocktail
2013- James Beard Award, Outstanding Beverage Program
2013- US Bartender of the Year, Tales of the Cocktail
NBC "On the Rocks" $100,000 Winner,
Best Bartender in America
Bon Appétit- 10 Most Influential Bartenders of the Past 10 Years
Wine Enthusiast- 40 Under 40 Spirits/Wine Professionals
Crain's Business, 2014- 40 Under 40
And the list keeps going.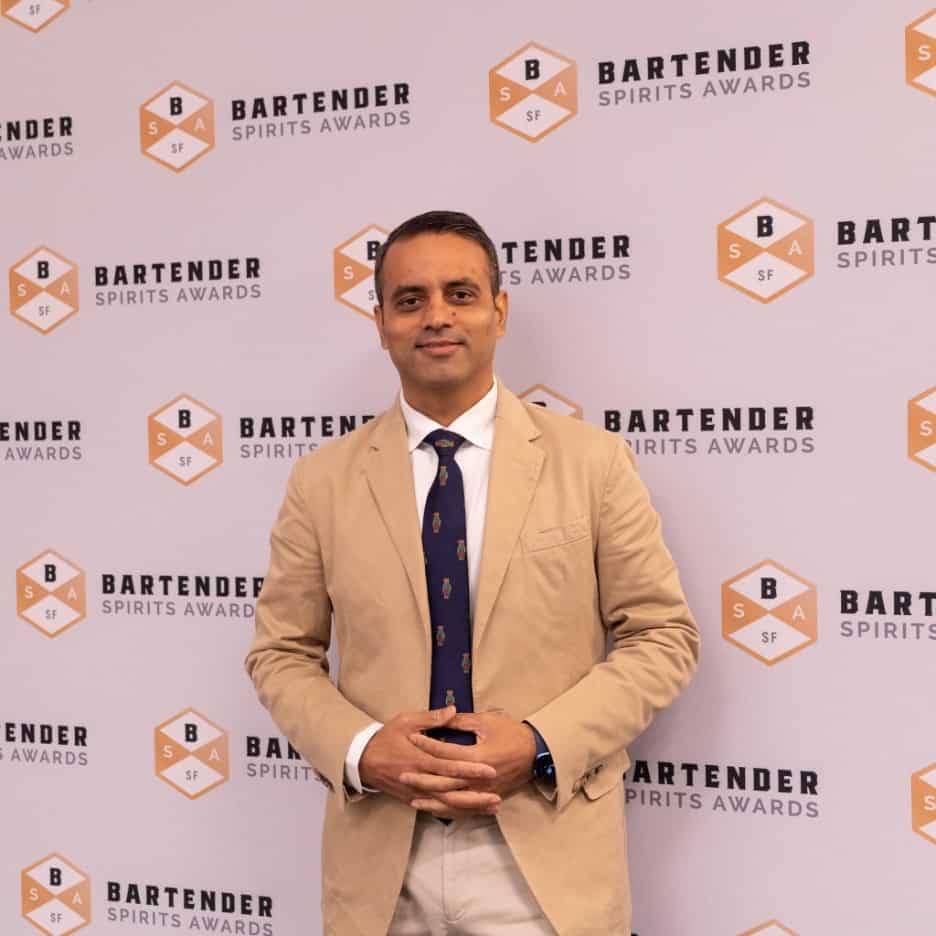 Sid Patel, CEO of Beverage Trade Network and Bartender Spirits Awards
'I am extremely pleased with the 2024 judging panel. Brands will get solid value by being judged by these judges as brands will be getting a detailed score breakdown, market feedback and professional tasting notes from these buyers. These are really America's top bartenders, mixologists and bar managers and to win a medal here will be a solid feedback if the goal is to grow in the on-premise channel of USA', says, Sid Patel, CEO of Beverage Trade Network, Organizers of Bartender Spirits Awards.
Using the tagline "Judged By Bartenders, Bar Managers, and Off-Premise Managers For The On-Premise Industry," the Bartender Spirits Awards will recognize, encourage, promote, and celebrate excellence in the U.S. drinks industry for the 6th time. The aim of this international spirits competition is to provide independent and honest reviews for brands targeting the U.S. bar trade.
The judging panel consists of some of the most renowned names in the U.S. bar industry, all of them with extensive expertise within the on-premise industry. The result will be a relevant and practical source of reference for bartenders, bar managers, bar owners, and other industry professionals when making purchasing decisions for their establishments.
Brands looking to enter into America's leading spirits competition for the on-premise should enter before October 31 to get the super early bird pricing.
Get In Front Of Leading Bartenders and Grow Your On-Premise Presence. Now Accepting International and Domestic Submissions. Enter Your Brands Before Super Early Deadline Is October 31, 2023, and Save.