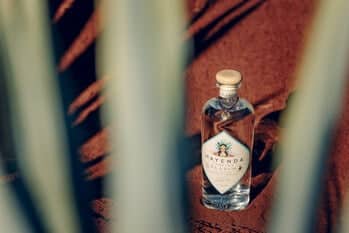 The newest innovation from Campari Group, Mayenda Tequila!
Mayenda, a new luxury sipping tequila created to capture lost flavors from the heart of the agave, launches today in the United States and Mexico with the introduction of Mayenda Tequila Blanco. Mayenda's pioneering process adds two extra steps of craft and care to ensure the deep flavors and aromas of cooked agave, which are often lost in tequila-making, appear in the bottle. The result is a richer, more elegant Blanco tequila ideal for sipping and savoring. Crafted by Maestro Tequilero Jesus Susunaga and his team of experts at Casa San Nicolás (NOM 1440), Mayenda is the first luxury brand innovation of its kind from Campari Group.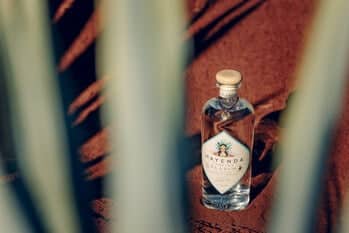 Mayenda was named as a tribute to Mayahuel, the Aztec goddess of agave, and celebrates the rich history of the revered plant. Each small batch is carefully crafted at Casa San Nicolás, in Arandas, Jalisco, to ensure a tequila of the highest quality that honors the agave.
For Mayenda Tequila Blanco, only the finest 100% Agave Azul is hand-harvested with a low jima cut (<3cm) to remove harshness & bitterness, before embarking on the unique process. The deepest flavors of agave are unearthed by adding these two pioneering steps of craft and care:
First, macerating, or steeping, the roasted piñas (agave hearts) in the base distillate, inviting the aromas and flavors of caramelized, cooked agave into the liquid.
Secondly, blending with agave miel, the "honey" from the agave cooking, to bring layers of complexity – sweet, caramel, vegetal, floral, and peppery notes.
The final distillation of Mayenda takes place in copper pot stills, which captures the sweetness and complexity of the cooked agave without any added sugars or additives.
This distinctive combination of time-honored craft with updated techniques creates an exquisite, rich, and multilayered Blanco tequila with aromas of wildflower honey and cinnamon alongside subtle top notes of orange blossom and fresh grass. Moon-bright in color, the tequila boasts a silky body with undertones of baking spices, fresh herbs and pepper that weave their way through caramelized agave notes. Best enjoyed neat at room temperature, the finish is a lingering echo of citrus, honey, and baking spices.
Mayenda Tequila Blanco will be available at select retailers in Mexico for SRP $1,799 pesos and the United States for SRP $70USD per 750 mL bottle. Please sip responsibly.